Of course you know about the multitude of famous sightseeing spots in Tokyo, but what you might not be as familiar with are the sites and tastes of this city's backstreets.

On our tours we are passionate about showing you the lesser visited parts of inner Tokyo and nearby areas on two wheels.

You will ride along unique old time shopping arcades where local people visit daily and go to religious sites such as Shinto shrines and Buddhist temples.

Our guide will also take you through a 'labyrinth' of narrow pathways around the area allowing you an up close look into the local world of old Tokyo.

Additionally, you will have opportunities to taste traditional Japanese foods which are difficult to find elsewhere. We will guide you to small, local restaurants or old style shopping arcade stalls serving cuisine made with local ingredients.

This tour is all about seeing and experiencing a side of Tokyo that you wouldn't otherwise be able to.
Tokyo Backstreet Bike Tours
Half Day Tour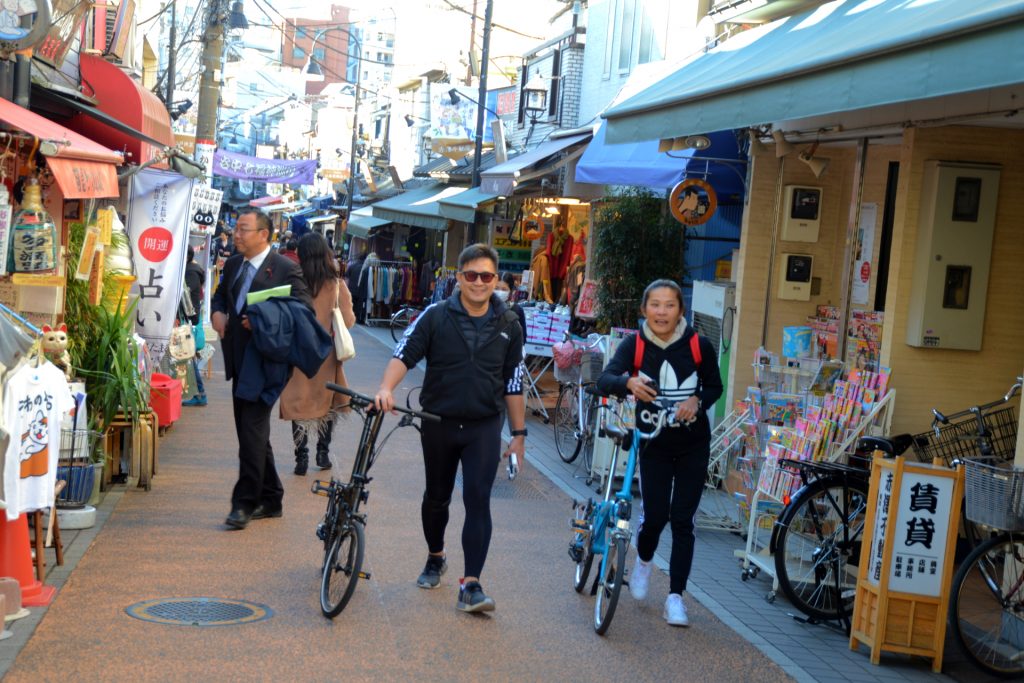 his tour is our main bike tour including not only popular touristic places but also local backstreests where tourists rarely visit.
Morning Tour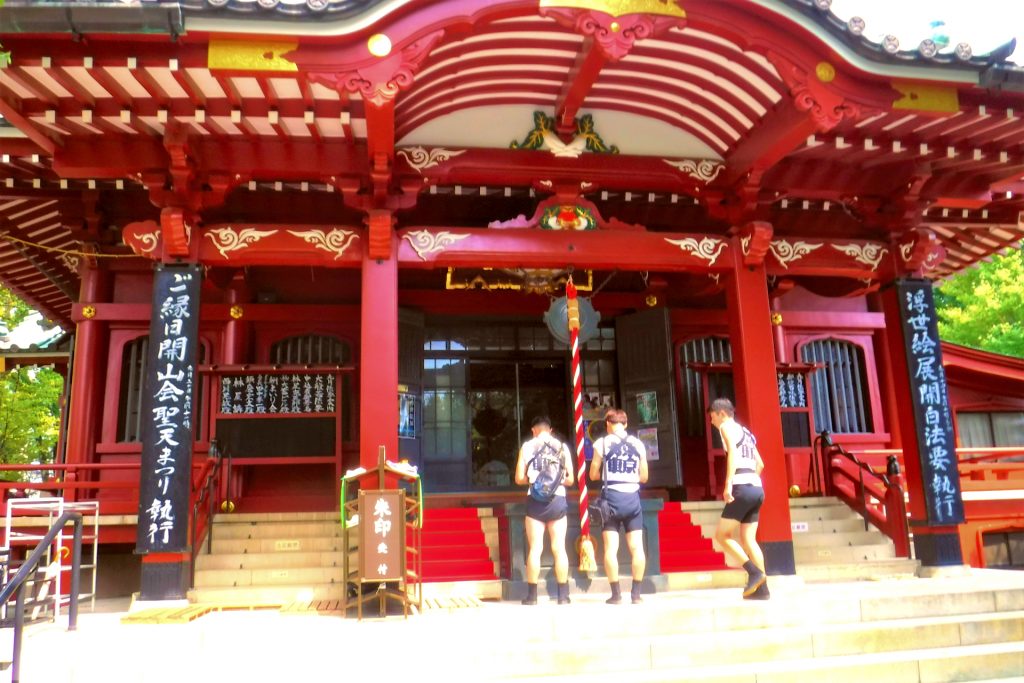 This Tokyo Backstreets Bike Tour (short) is to make our "half day tour" compact. Although it takes much shorter time, you can enjoy essence of backstreets around Asakusa area and find real Japanese daily life.
Gallery