Outline of the tour
This Tokyo Backstreets Bike Tour (short) is to make our "half day tour" compact.
Although it takes much shorter time, you can enjoy essence of backstreets around Asakusa area and find real Japanese daily life.
As our half day tour, we have several stops, including Matsuchiyama Shoden Temple, Imado Shrine, and some small religious places.
Then, we cycle along the Sumida river and cross it through the Sumida river walk which is set beside railway bridge.
At Sensoji temple, we park bikes and stroll inside the temple. You can spend your time as you like, worship the temple, drawing a fortune telling, shopping, for example, but of course we will take you wherever you want.
Finally, we visit some small shrine and temple near Sensoji, and return to the Toden hotel which we started the tour.
Place to visit
Sanyabori Park(山谷堀公園)
Soyabori Park used be a canal. Those who enjoyed Yoshiwara was red-light district established in Edo era (17th century). food and theatergoing in Asakusa moved to Yoshiwara by boat.
Matsuchiyama Shoden temple(待乳山聖天)
This temple is a part of Sensoji, founded in 595. There are many images of a "daikon (Japanese radish)" and a pouch in the temple. The daikon represents our minds trapped in deep ignorance, emanating poison of anger, but off by a daikon to temple, that poison will be removed from our The pouch is a symbol of treasure, and it represents the gift of prosperity in business. There is a beautiful garden, which is authentic Japanese style, in the temple. You can ride a small transportation (like a train) to go to the main building instead of walking up stairs.
Imado shrine(今戸神社)
Founded in 1063, this shrine is now a "Power spot", that is popular for people who want lovers or marriage partners. (Power Spot = Sacred place) Beckoning Cat, Fortune Cat We say believing beckoning cats are great fortune, such as business prosperity, family happiness. Cat's left paw brings many customers. Right paw brings money.
Sumida river walk(すみだリバーウォーク)
Opened in 2020, this bridge is now popular way for tourists to cross the Sumida river. Only walkers and cyclists can use the bridge, so you can stop anywhere to take pictures on it.
Sensoji temple(浅草寺)
Sensoji temple is one of the most popular temples not only in Tokyo but also in Japan. Founded in 628, according to a legend, people of Tokyo have been loving to visit the temple to worship health, business success, happy marriage and so on.
Otori shrine & Tobi Fudo temple(鳳神社と飛不動)
On the way back to our tour base, we usually visit 2 religious sites.
Otori shrine is rather small, but it is famous for annual festival "Torinoichi", held 3 times from Nov. to Dec. During festival, people like to buy "Kumade", a rake in English, which is beautifully decorated.
Tobi Fodo temple is often called Flying temple. It is based on a legend that a god there flew back from a remote city. Now people who are engaged in air industry, such as pilots and other aircrews come and prey safety of their flights.
●Itinerary
9:00 Meeting at Hikifune railway station
https://goo.gl/maps/2m5JTwMQ5dHSh5ns8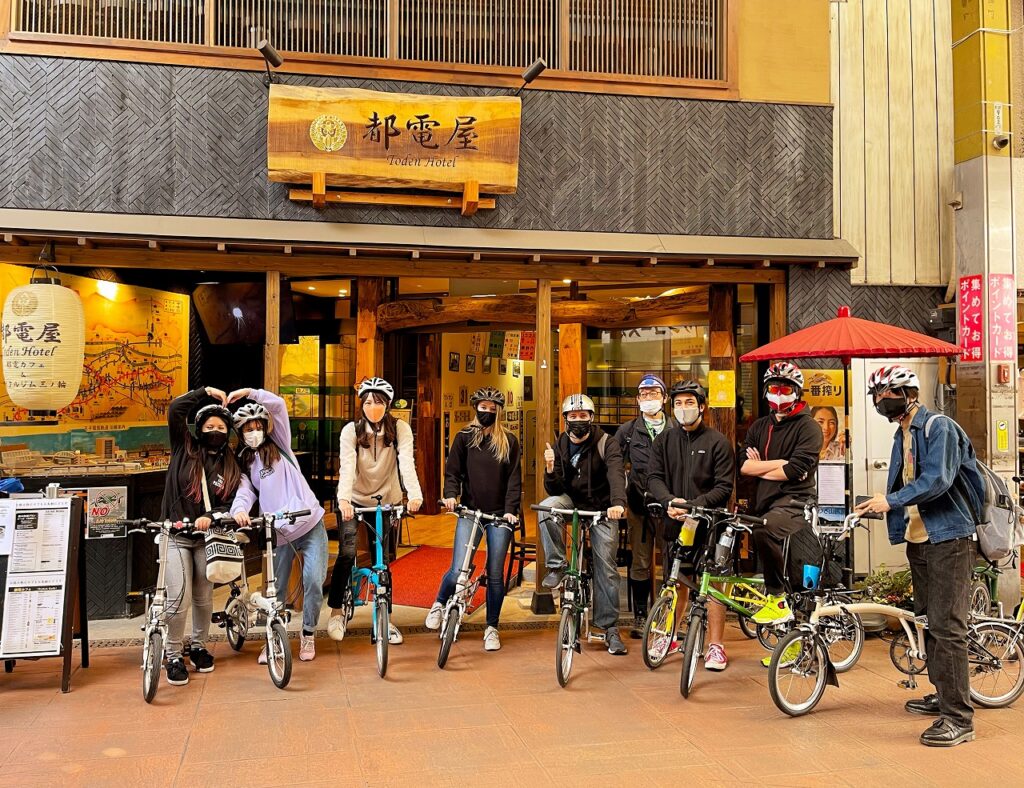 Price – ¥5,000(yen)/1 person(tax incl.)
Duration – Approx. 2.5 hours.
Inclusions – bike rental and 1 bottle of water.
Exclusions – transportation to/form the meeting point. Additional orders food and drinks.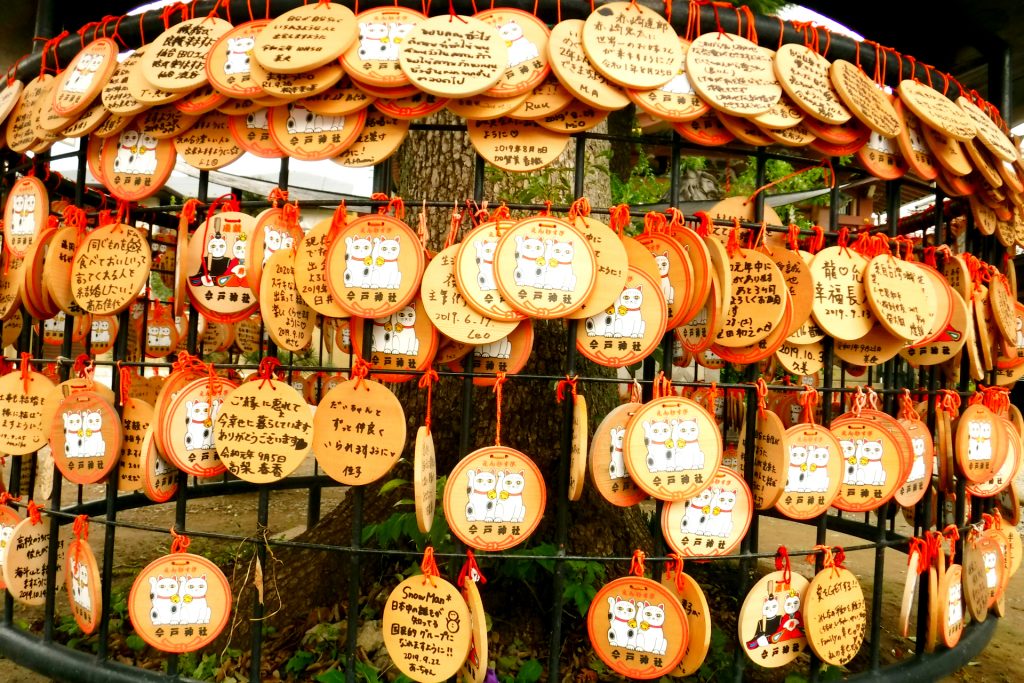 ---