Cruising in the central Tokyo
Taking a private tour during the COVID 19 pandemic is the perfect way to experience the hidden spots and little known gems of central Tokyo. We promise to give you opportunities and experiences that you could never have by taking a train, subway, or a bus. We'll even take you to places you can't reach by walking.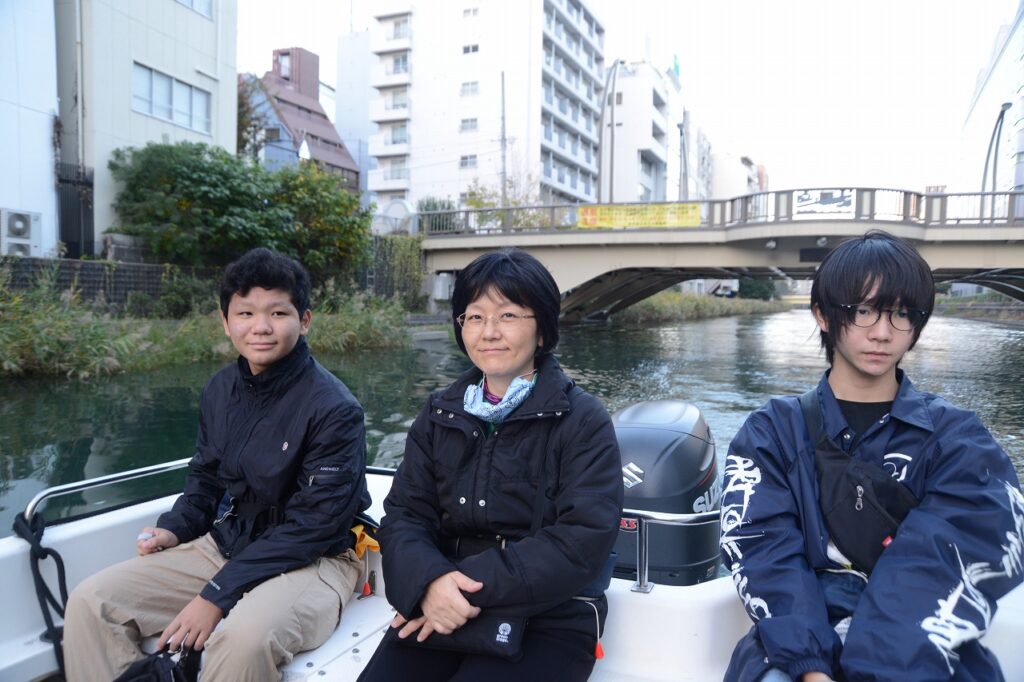 Revival of waterways
Do you know that during the Edo era Tokyo was home to an extensive canal network which was used on a daily basis in a similar manner to Venice Italy? Unfortunately almost all of the waterways were abandoned in favour of road and rail transportation.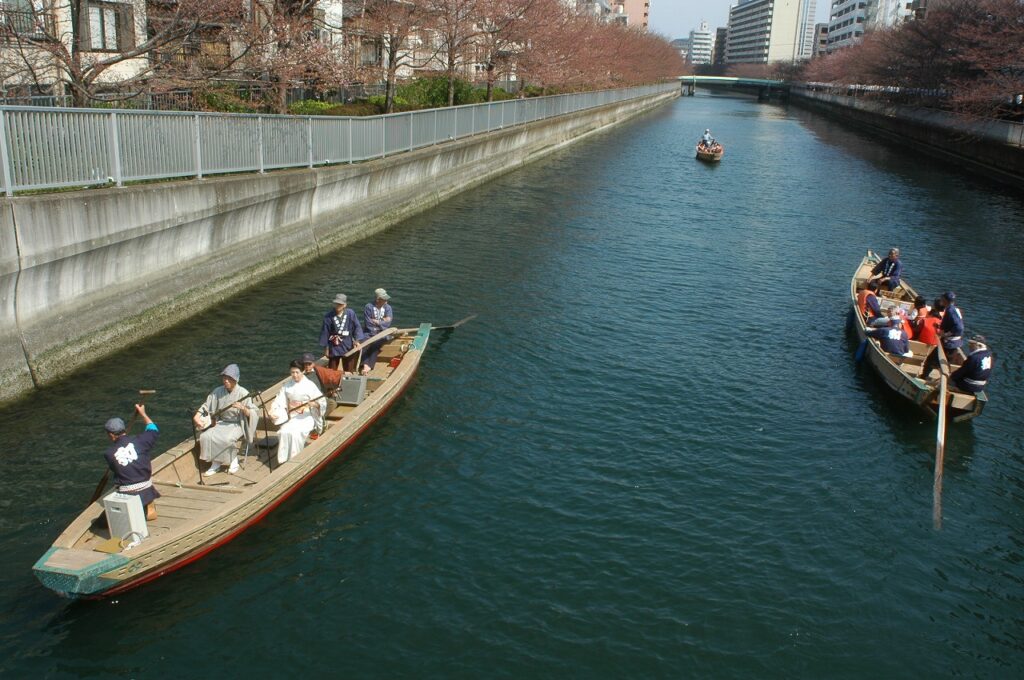 The importance and allure of these ancient waterways has, in recent years been rediscovered as a way to leisurely enjoy taking in the sights and Sakura cherry blossom viewing from aboard a boat.
●Where we visit
Nihonbashi bridge
We sail from the Nihonbashi jetty where is located the central Tokyo.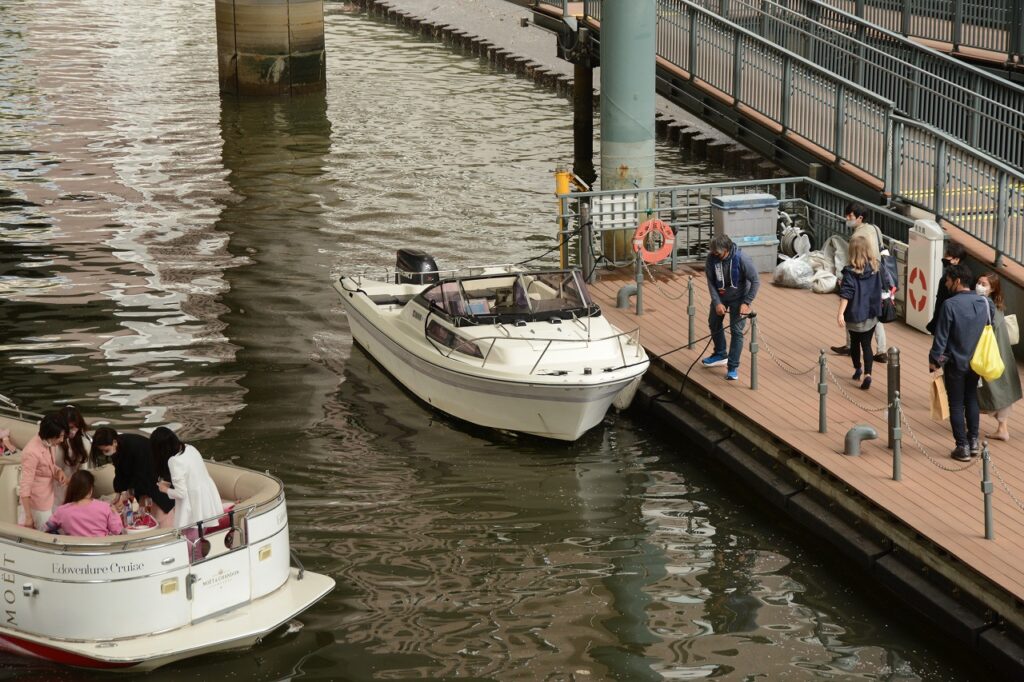 The Nihonbashi bridge, one of the bridges on the Nihonbashigawa waterway. In the Edo era, this area was home to the largest fish market and lots of shops that sold various commodities nearby.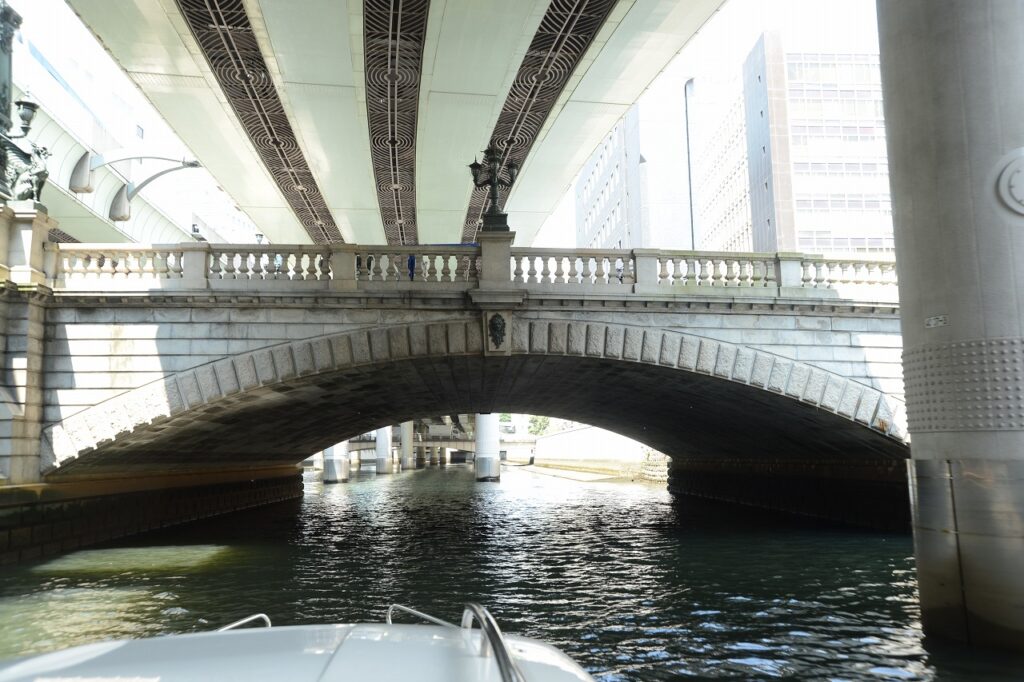 Tokiwabashi bridge
Among the many bridges on the Nihonbashigawa waterway, the Tokiwabashi bridge has remained in its original state since being built in the Edo era, although the others have been replaced with modern bridges.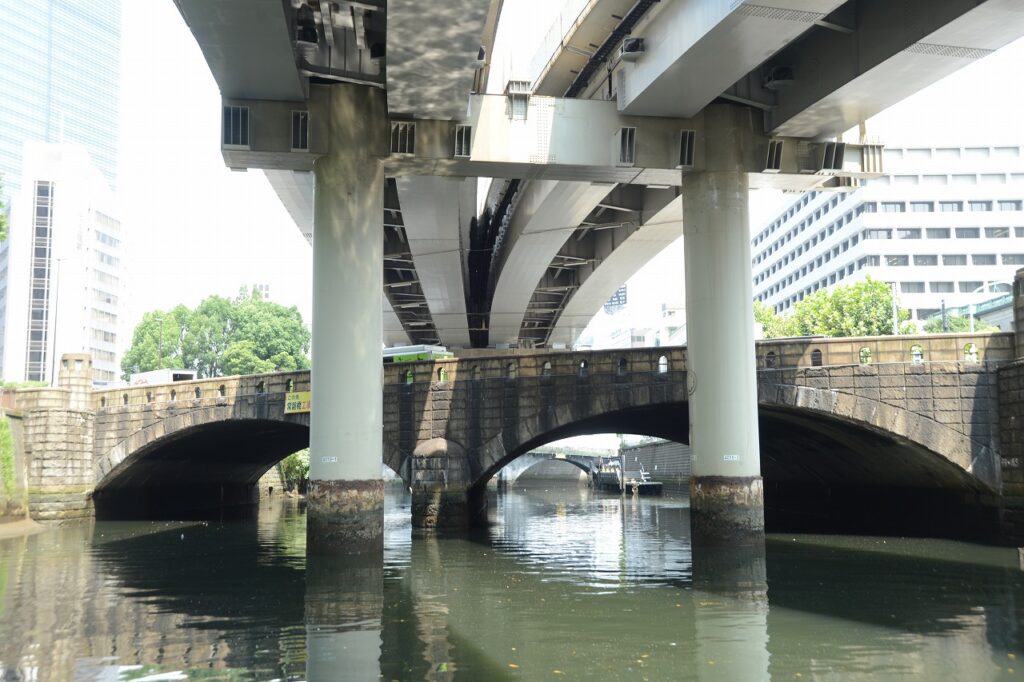 Kudanshita
Around the Kudanshita area, the waterway runs past the former Edo castle; the present Imperial Palace. The canal may well have been used as an important transportation method for both the Edo government and its citizens.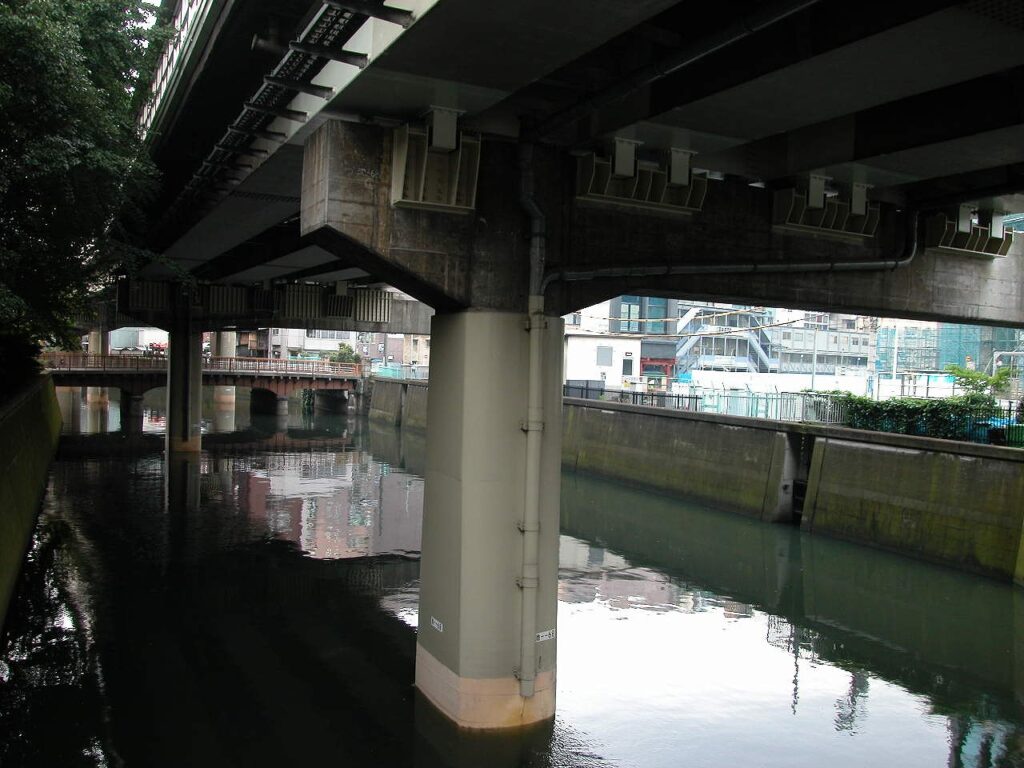 Suidobashi bridge
We arrive at the T-junction of Nihonbashigawa and Kandagawa. Kandagawa is also one of the waterways which was constructed in the Edo era. After entering Kandagawa, we pass under the Suidobashi bridge. The crossing is said to date back to the early Edo period when the bridge included a wooden pipe funneling water from the Kōrakuen side to Kanda.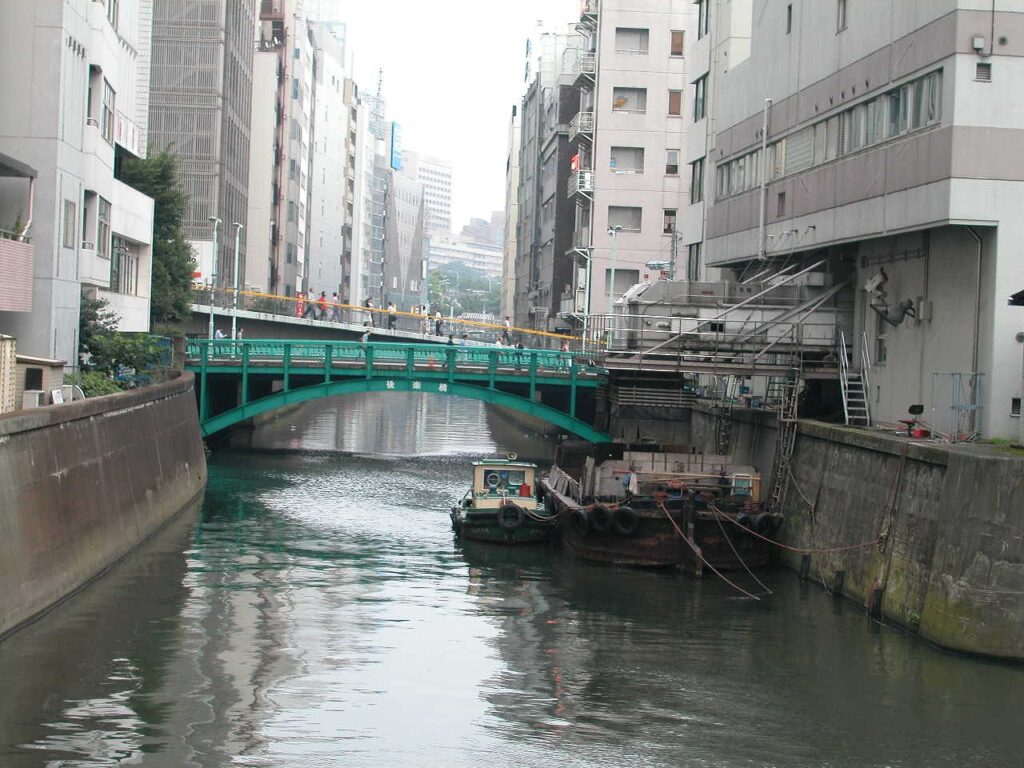 Ochanomizu
Around Ochanomizu railway station, our journey takes us through an impressively deep valley, which was, hand excavated without the use of machinery.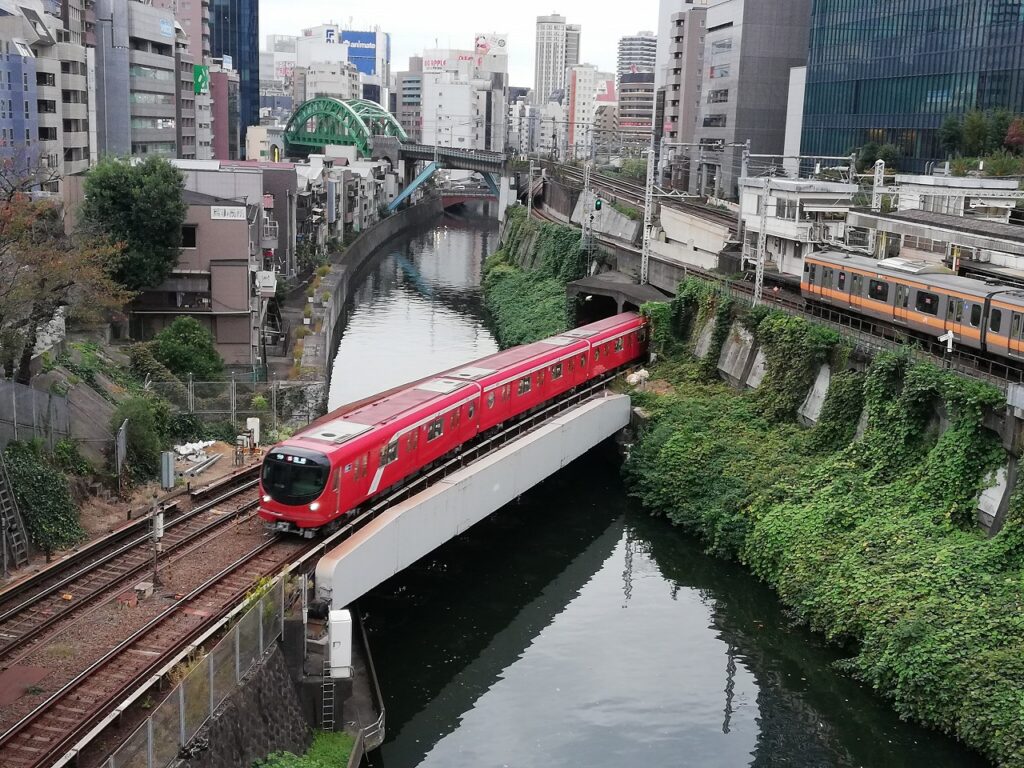 It can be photogenic from both water and land!
Akihabara town
Next, we pass near Akihabara town, which is the spiritual home of Japanese sub-culture such as anime and Manga, computer geeks and maid cafes. A now long gone railway station called Mansebashi once existed here to facilitate the loading and unloading of freight from canal boats to trains.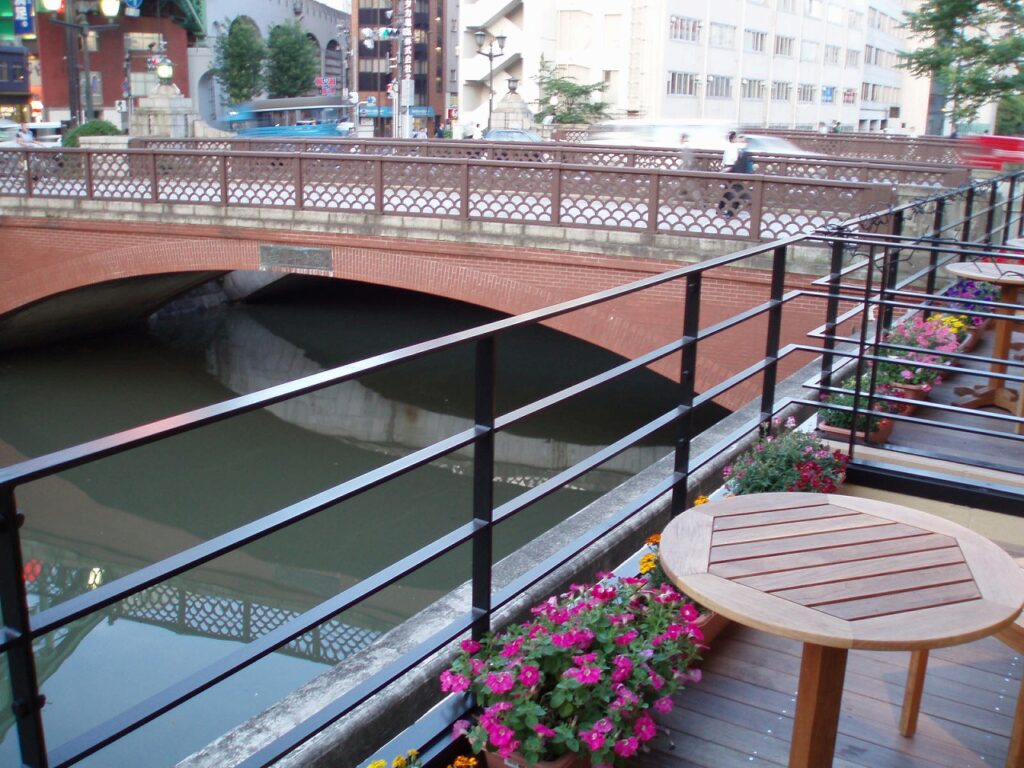 Asakusabashi bridge
You can see many Yakatabune boats (party boats) in the Asakusabashi area. This area is also famous as a place where wholesalers, dealing in a wide variety of goods operate from.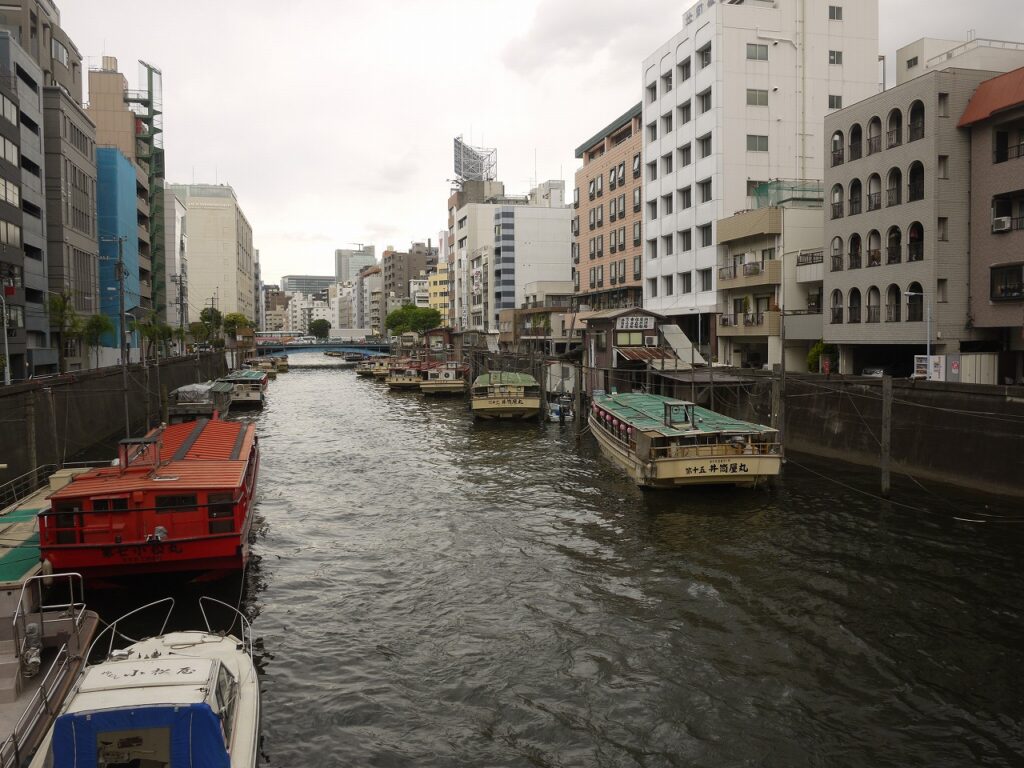 Sumida river
Then, we cruise on the Sumida river, which is one of the widest rivers in the central Tokyo.You can find many waterbuses which are regularly operated on the river.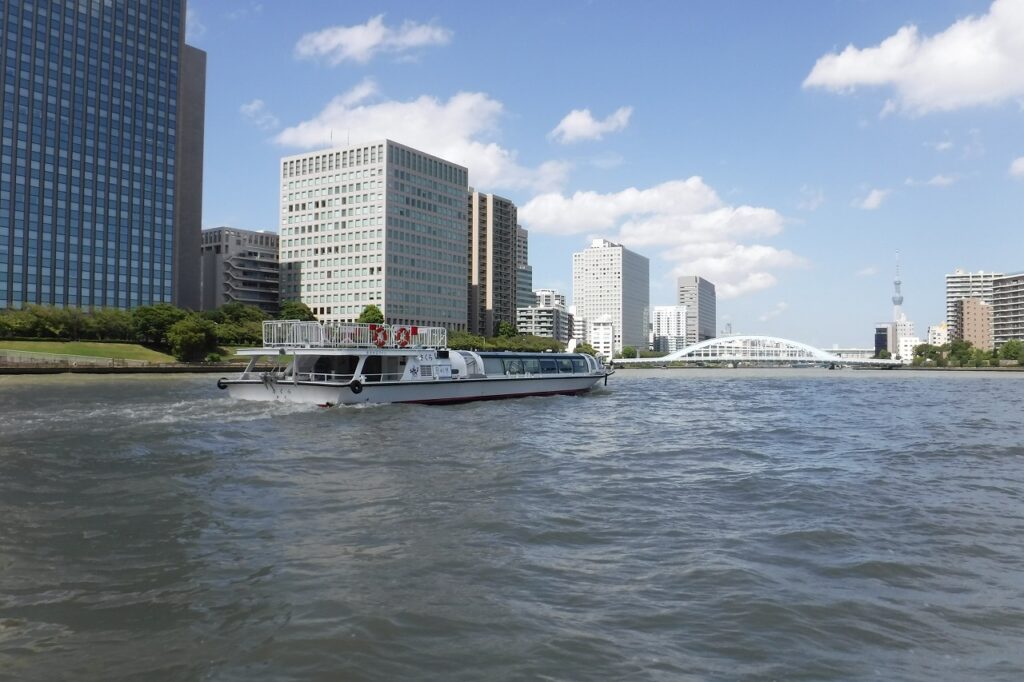 Nihonbashigawa waterway
Finally, we enter a small tributary of the Sumida river, the Nihonbashigawa river again, and approach the jetty where we boarded.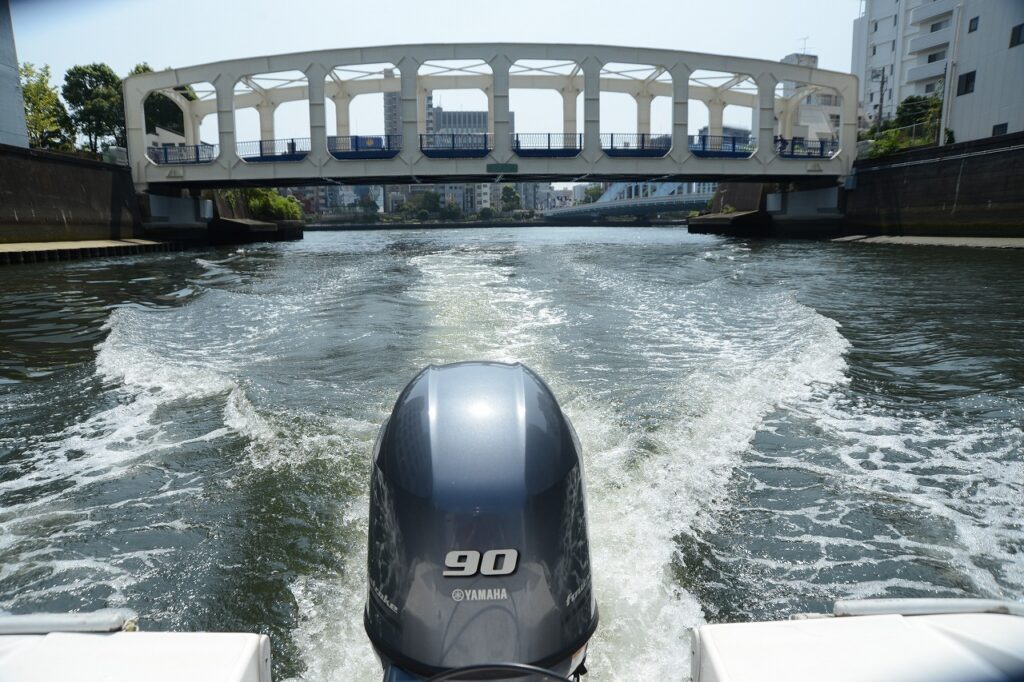 ●Itinerary
12:00 Meeting at the Nihonbashi jetty and sailing
 ↓
12:30 Tokiwabashi bridge
 ↓
13:00 Suidobashi bridge
 ↓
13:15 Akihabara
 ↓
13:30 Arriving at the Nihonbashi jetty
※Route map.
※The itinerary above can be changed according to your request.
●Fare:50,500JPY/1 cruise(tax incl.)
※Fare is payable before sailing. Major credit cards are accepted.
●Including:Boat fare, 1 bottle of water
●Not including:Other your personal expenses
●The number of passengers:1 persons min. – 12 persons max. We accept only 1 group at a time.
●Notice
・Please wear a supplied buoyancy aid at all times while aboard.
・A toilet is available on the boat, but please use toilet before sailing if possible.
Tokyo Backsteets Bike Tour are now concerning health and safety both of our guests and local community members on our bike tour course.
To stay safe, please follow the descriptions below;
・We provide face masks for our guests. Guests are requested to put them on when you are asked to do so.
・Please keep a reasonable social distance during our tour.
・We check your body temperature on your arrival. If it is over 37.5℃, your participation will regrettably, not be accepted.
Thank you for your understanding.
●Cancellation policy
1.Cancellation due to weather conditions.
・In the case of bad weather, the tour will be canceled. When we do so we will send a message to you 6 hours or more before sailing time.
・In this case, we will refund the fare which you paid.

2.Other cancellation
・In other circumstances a cancellation charge will be incurred.
7 days – 24 hours before sailing time: 50% of the fare will be forfeited.
24 hours or less before sailing time, and no show: 100% of the fare will be forfeited.
●Booking and Enquiry
Please send the desired date, the number of your group by using the form below. We usually reply within 24 hours.